Features

High anti-corrosion and Anti-vibration
Reasonable structure with light weight
Stability and long working life
Two optional mounting position

Application

Widely apply to Chemical,Fiber,Metallurgy,Power Station,Nuclear such industries.
To measure the Differential Pressure,flux such parameter of gas and liquid medium in the process.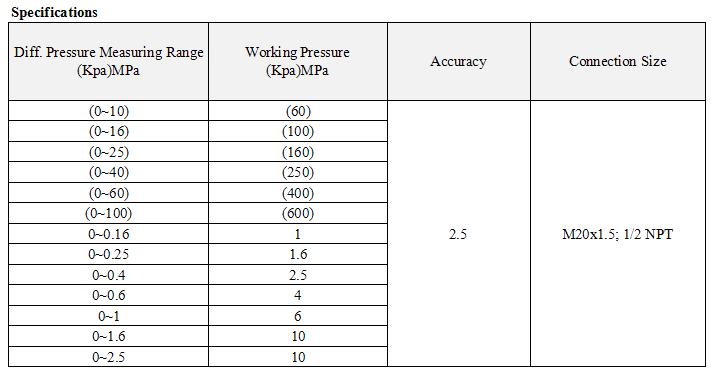 User Direction
1. the gauge should be virtical mounted and in the same horizontal line with the measuring point. Otherwise, please take account of the error which is caused by liquid level difference.
2. the symbol "H" on the connection represents High Pressure Port, and the symbol "L" means Low Pressure Port.
3.It is required that the differential pressure to be measured should Max.be within the 75% of the calibration. The Max. system static pressure should not exceed the Max.stactic pressure of the gauge.
4. According to the drawing, the safe valves (valve 1)should be preplaced in the front of the H&L pressure port, and at the "Open" states. And to be closed after valve 2 and valve 3 was totally opened.
5. Check carefully and be sure of how much the medium will exert on the gauge before using it, to avoid bellowes to be damanged too early.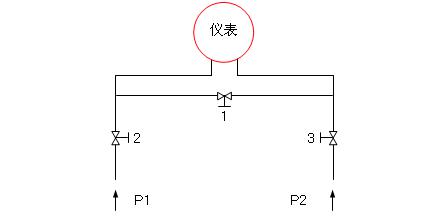 Order instruction
Please specify below details in your order:
1.model, Range of the differential pressure,Max. Static Pressure, accuracy.
2.material of connection and bellowes.
3. the thread size of the connection: M20x1.5 or 1/2NPT
4. special requirements such as filling liquid into the case or others, please consult the factory.
5. three-way-valve (refer to the diagram) are avaiable.